MISSION
Our main objective is to assist legally and render Mexican legal advice to those clients in USA that require to submit petitions as a plaintiff or defendant, and carry out legal procedures before any authorities and courts in Mexico.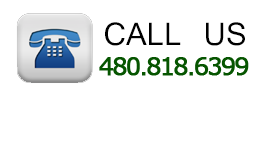 Best option of legal consultant in USA.
With our license as a Foreign Legal Consultant (FLC) provides to you accurate credential from us to practice under this rule and render legal services in the field of Mexican law in America. A "foreign legal consultant" is a person who is admitted to practice and is in good standing as an attorney or counselor at law or the equivalent in a foreign country or political subdivision of a foreign country, and has been issued a certificate of registration as a foreign legal consultant.
With our credentials in good standing as attorney at law licensed to practice in Mexico and FLC in Arizona, you should take us in consideration as a real option in the field of the Mexican law, FLC license as an international lawyer in America is just a start point to ensure you, our experience and knowledge on these specific field of law.
Our practice is personalized to you form a relationship lawyer-client face to face, you shall be always attended for your attorney at law licensed to practice in Mexico and FLC in Arizona, not for a company with a big system just to collect from you more hours billed, you will pay us only you need to pay for services rendered.
We focus our practice in litigation of Mexican law from USA, practicing in several matters to provide advice, counsel and legal analysis regarding foreign legal issues to firm on international and commercial matters with emphasis on Mexico; draft and review legal documents regarding international arrangements with clients; negotiate disputes prior to litigation.
We practice law in the field of Mexican business law, with focus on litigation Real estate, Investments and Development for non-Mexicans doing business in Mexico. In Corporate law focused on the incorporation and operation of Entities, Corporations, Partnerships, Transaction law, Civil law, Contractual law focused on drafting civil, Mercantile (business or commercial), Administrative and other types of contracts, as well as the interpretation and enforcement of such under Mexican Law. In Family Law focused in foreign Divorce, Mexican Probate law, Mexican Migration law. In criminal law focused to release non Mexican into criminal process in Mexico.
We have solid, accurate and strong experience through all the judicial instances possible in the Mexican system process since more than twenty years in Mexico.
As a foreign legal consultant with license before the Supreme Court of Arizona and affiliate before State Bar of Arizona, the relationship between you and me will be regulated by rules of professional conduct in The United States.
If you need to resolve some case in Mexico, you must hire a professional in this field with enough knowledge about how does the Mexican justice system work, the books say something very different than the fact. American attorneys who are not licensed to practice law in Mexico should not give advice on Mexican Law.
Sign your visit or send us your Mexican legal issue!
If you wish to contact us to resolve your Mexican legal issue, please fill up the form below with no commitment.
Thank you for your interest in Mexican legal support. To provide you accurate Mexican legal advice, you can choose to do it by a traditional appointment, mail or by "Electronic Processing".